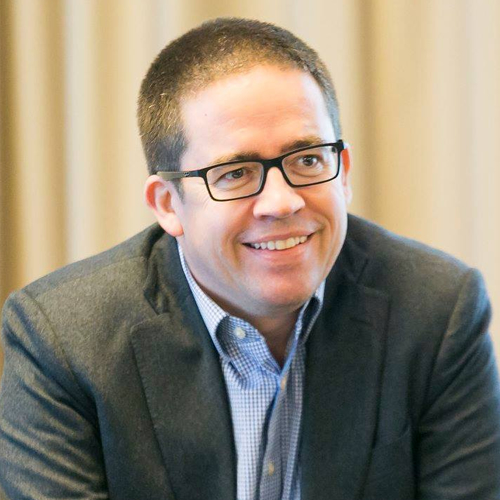 AMEC Chairman and Global Co Managing Partner of CARMA International
Richard has played a significant role in global communications evaluation trade association AMEC since the organisation's inception 23 years ago and has served on the board on multiple occasions. He chaired AMEC's work-groups that created two of AMEC's best known educational initiatives, the Social Media Measurement frameworks and more recently the new Integrated Evaluation Framework which has been translated into more than 20 languages.  Richard was elected Chairman of AMEC in the summer of 2016 and continues in that role to this day.
Richard's career began in PR over 25 years ago where he worked in-house for a leading medical charity and at Saatchi and Saatchi's global PR agency The Rowland Company. He co-founded PR measurement specialist Metrica in the mid 1990s driving the company's growth from start up to world leader over the next 15 years.  In 2009 he led Metrica's sale to Exponent Private Equity, creating the Gorkana Group from the merger of Metrica, Durrants and Gorkana.  In 2014 he joined international communications measurement consultancy specialists PRIME Research as CEO of UK and SVP of Europe. Richard worked closely with the owner of PRIME Research as a consultant on global strategy which culminated in the sale of PRIME Research to Cision in December 2017.  In 2018 Richard was appointed CEO of CARMA Europe and the Americas as well as co-managing partner of CARMA International.
Richard has co-authored best-selling books on PR and social media, writing the measurement and evaluation sections in both 'Share This' and 'Share This Too'. He also was invited to contribute a chapter to Platinum, A celebration of the 70th Anniversary of the CIPR.
He is a member of the UK Government Communications Service's Cabinet Office Evaluation Council which works to guide Government departments and Arm's Length Bodies on how best to measure their communications. In addition to this work, Richard was one of three external specialist reviewers for a Government wide review of its digital communication capabilities.  The review looked at how digital communication is planned, executed and measured throughout Government and made a number of recommendations on how to improve the process.  The report was published and accepted for implementation by the UK Government in November 2013.
Richard is a member of the Chartered Institute of Public Relations, a member of the PRCA PR & Communications Council, an Honorary Lifetime Fellow of AMEC and was inducted into PR News' Measurement Hall of Fame in 2017.
Richard is a frequent speaker at communications events and conferences where he focuses on common sense messaging to help educate delegates to navigate the mine-field of the changing media landscape and how this affects PR and the credible measurement of its effectiveness.
Back to Speakers