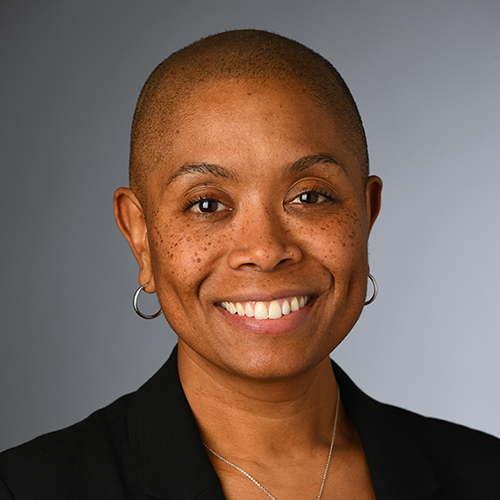 Vice President, Global Communications, Head of Analytics and Research, Prudential
Allyson Hugley is responsible for leading the development and adoption of analytics and market intelligence solutions across Global Communications to deepen communications impact and provide enhanced decision support specific to the promotion and protection of Prudential's reputation across a diverse set of stakeholders.
Hugley has over 20 years of experience and proven expertise driving the development of audience intelligence, media research and digital analytics solutions to inform business strategy, marketing and communications. Prior to joining Prudential, she managed the global analytics practice for Weber Shandwick, a leading communications agency. While at Weber Shandwick she directed global measurement and analytics client delivery, thought leadership, talent management and business development. She also served on the global leadership team and developed award-winning communications analytics solutions. Prior to joining Weber Shandwick, Hugley was the senior vice president of Insight Creation at MSLGROUP, a member of the Strategic Marketing research team at Scholastic Inc., and a senior account director at GfK leading public affairs and media research.
Hugley is a member of the Institute for Public Relations (IPR) Measurement Commission and the former co-chair for the North American chapter of the International Association for the Measurement and Evaluation of Communications (AMEC). She has also served on AMEC's board of directors. In 2015, she was recognized by PR News as one of the Top Women in PR and inducted into their PR Measurement Hall of Fame. In 2017, she was honored by Black Enterprise for outstanding business achievement.
Hugley received her undergraduate degree in psychology from Connecticut College. She also holds an MBA from CUNY Baruch Zicklin School of Business and an MS in analytics from Texas A&M University.
Back to Speakers